Sportsbook Down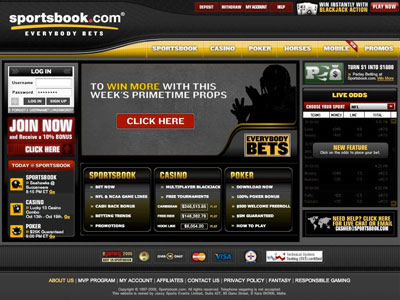 For those of you having trouble accessing the Sportsbook.com website, which was down late Saturday afternoon, you may get to your account by visiting
Super Book
(Superbook.com) which is part of the Sportsbook.com family.
The Sportsbook.com website should be up soon though we do not have an exact time and the issue has not been identified. We only know that the issue is not affecting the Super Book arm of this company.
Super Book is part of the Sportsbook.com platform and you can still access your account there.
Gambling911.com has received a number of emails asking why the Sportsbook.com website is down and what alternative means were available to access one's account.
Again - go to Super Book and log into your account the same way you would your Sportsbook.com account.
The Sportsbook.com site could come up at any moment. This report was filed at 4:36 pm EST and the site had been down at least an hour.
Original Source :
http://www.gambling911.com/gambling-news/sportsbookcom-website-down-030709.html