Melissa Huckaby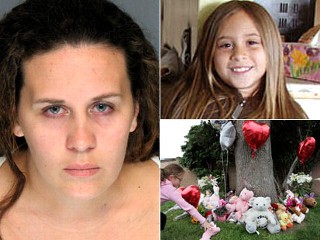 Sunday School Teacher Booked in Sandra Cantu's Murder.
Eight-Year-Old Victim's Body Found in Sunday School Teacher's Suitcase.
Police have arrested a Sunday school teacher on suspicion of kidnapping and killing 8-year-old Sandra Cantu, whose body was found stuffed into the teacher's suitcase in an irrigation pond.
The teacher, Melissa Huckaby, 28, of Tracy, Calif., was Cantu's neighbor, and Huckaby's 5-year-old daughter was one of the girl's playmates.
Huckaby has said in a published interview that Sandra had visited her home March 27, the day she vanished.
Though Huckaby owned a suitcase that she said was stolen after she left it in her driveway -- evidently the same suitcase in which Sandra Cantu's body was found April 6 -- it appears police did not believe her story.
Original Source :
http://abcnews.go.com/TheLaw/story?id=7313938&page=1